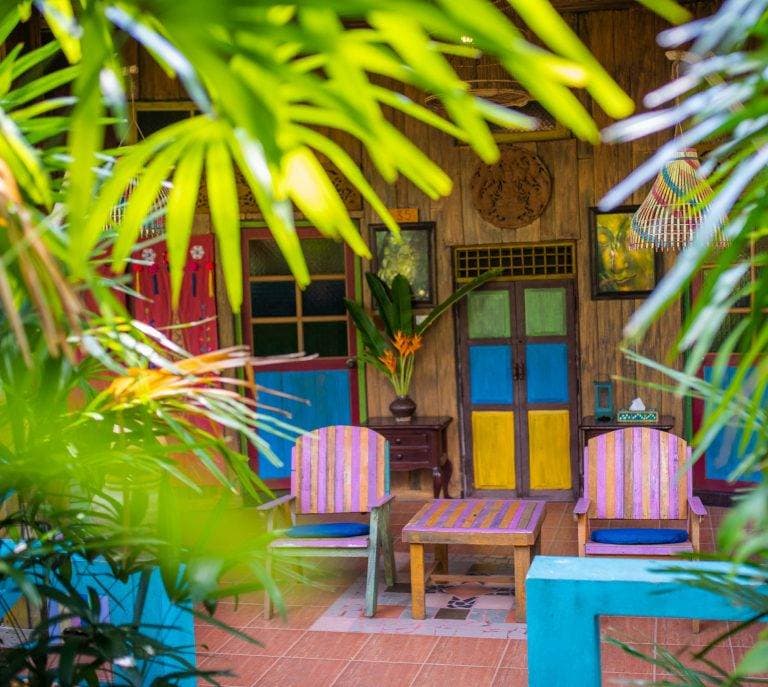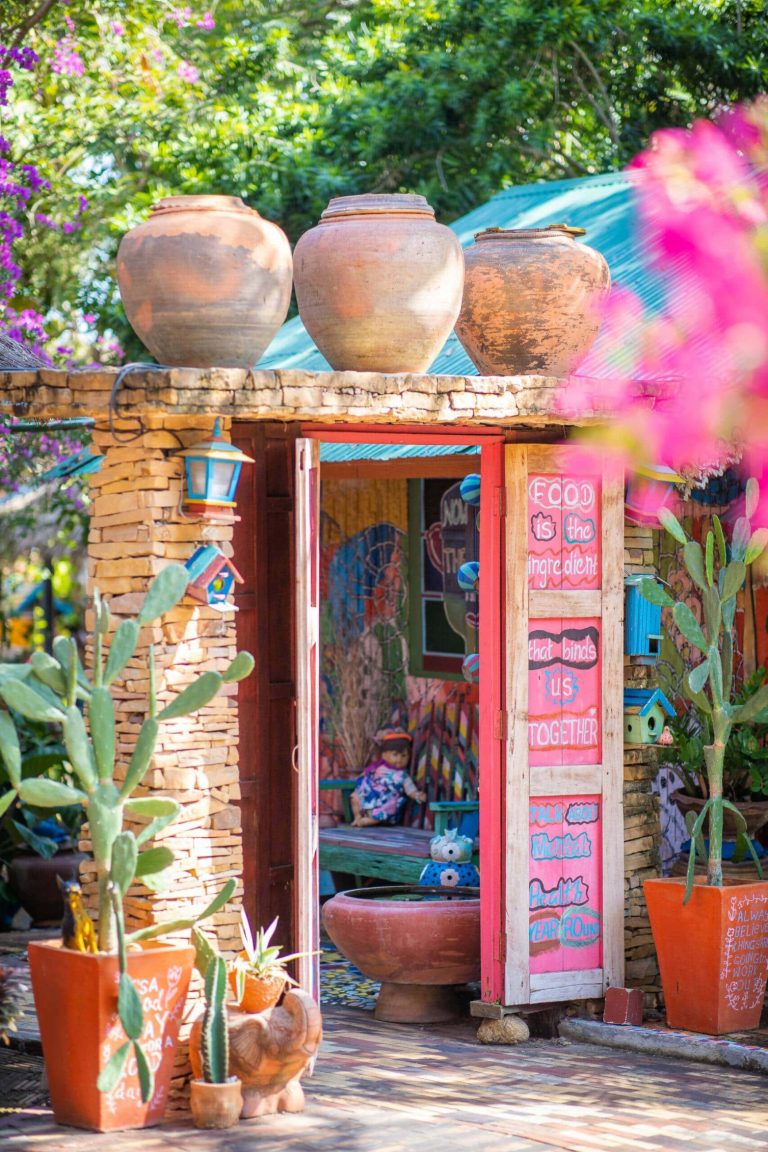 Dive into the artistic surroundings and unique designs of Varinda Resort, a top Koh Samui hotel surrounded by beautiful tropical gardens overlooking Lamai town.
Our Lamai resort offers 45 independent houses, each decorated with the unique Varinda style you will come to love!
Experience the warmth and hospitality Thailand is famous for at our Koh Samui resort.
Varinda Resort's rooms offer a unique experience with individually designed and decorated rooms, ensuring a one-of-a-kind stay in Koh Samui.
No matter which room you choose, you will find it has been thoughtfully prepared for your ultimate comfort at our Lamai Resort.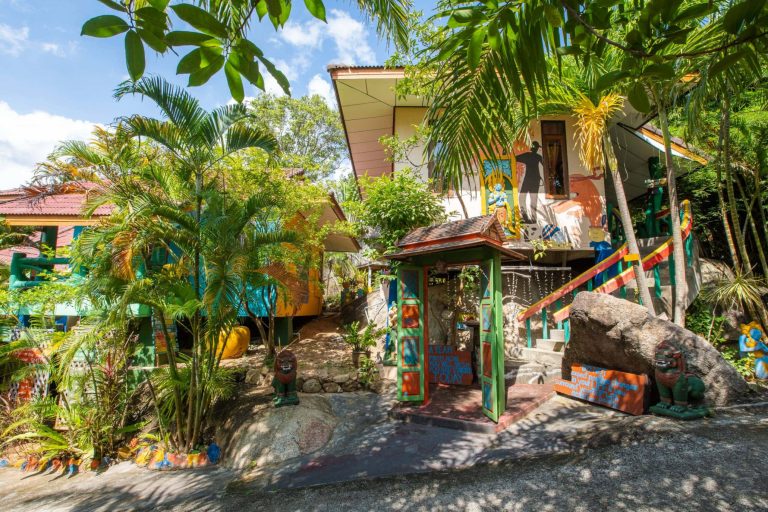 Experience the delicious food of Yodlamai, our Thai restaurant, where we combine locally sourced ingredients with care, love, and attention.
As a popular food destination in Lamai, guests can eat delicious Western and Thai home-cooked food, including vegan and vegetarian options. Open daily for resort guests and visitors, we love supporting local suppliers and using fresh ingredients for an authentic taste of Koh Samui.
Website, menu and prices here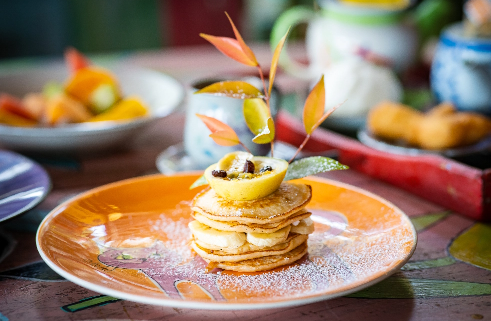 Discover many fantastic ways to spend your day at our Koh Samui resort.
Enjoy poolside drinks, sunbathe on Lamai's beautiful beaches with crystal-clear waters and soft white sand, or relax at one of the many local restaurants or bars in town.
Our Lamai resort also offers regular meditation classes in quiet, relaxing surroundings and small-group Thai cooking lessons in a light and friendly environment, ensuring a memorable experience during your stay at Varinda Resort, Koh Samui.