We are a family run hotel and like every loving family, we run on true family values: trust, respect and caring for each other we are the opposite of corporate or "big business" hotels. An authentic and utterly charming Thai vibe, delicious fresh food and a charm you wont find anywhere else await at Varinda resort! 
"Caring for the environment and co-existing with nature is at the heart of our philosophy at Varinda resort"  Olive Boocharoen.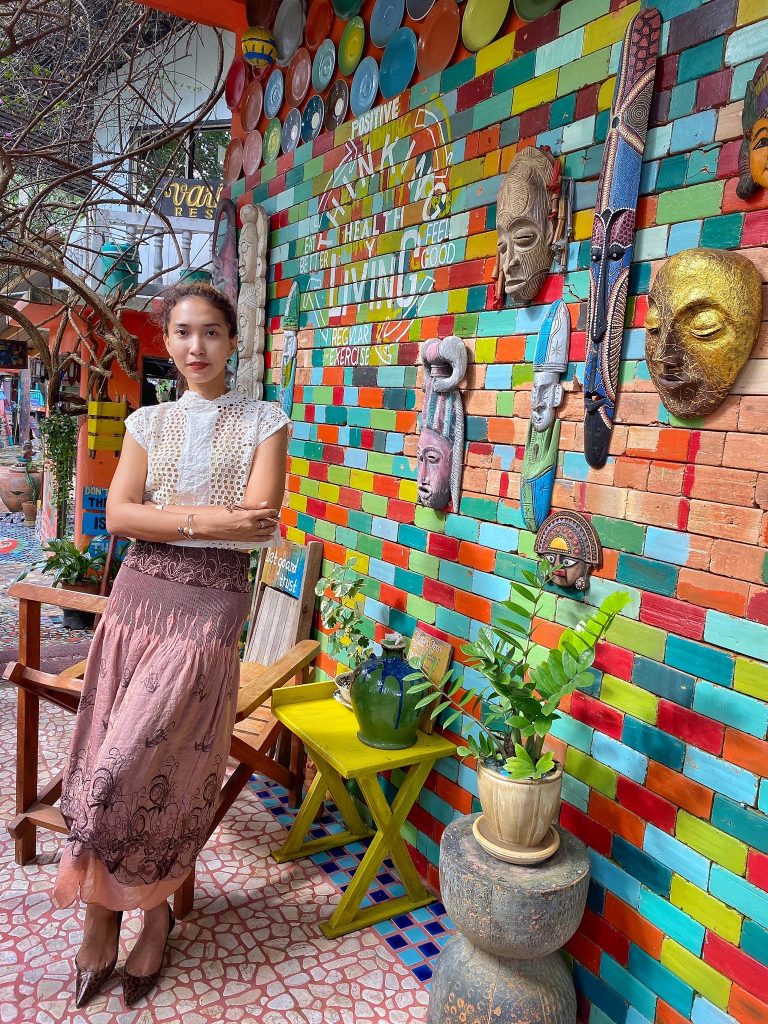 Owner and General Manager Olive will help you make your stay happy and memorable she can arrange your activities or simply tell you what's happening in town!

"Space is the breath of art" Yindee Sangutai
The family takes a holistic approach to the hotel, repurposing what others might toss away, a short walk around the hotel or garden will open your eyes to what the world can do!  We developed a hotel that is unique in Thailand, as well as its beauty. It pervades a relaxing and happy atmosphere that's good for both body and soul.  

Most mornings a glorious sunrise signals the start of a new day and it is this daily occurrence that still inspires us to make your holiday as happy as possible.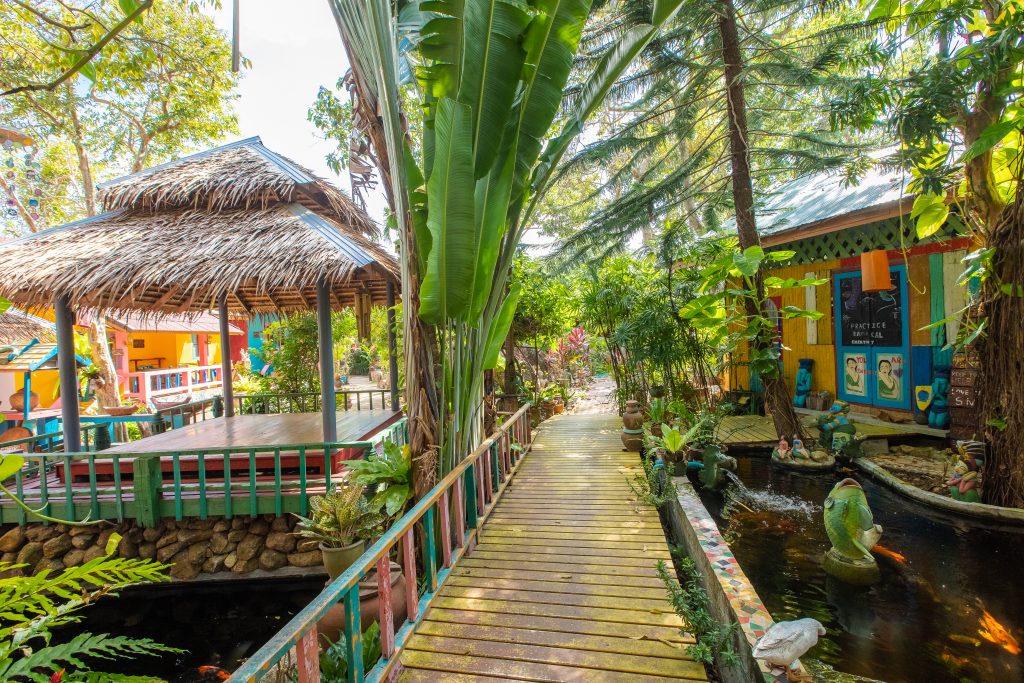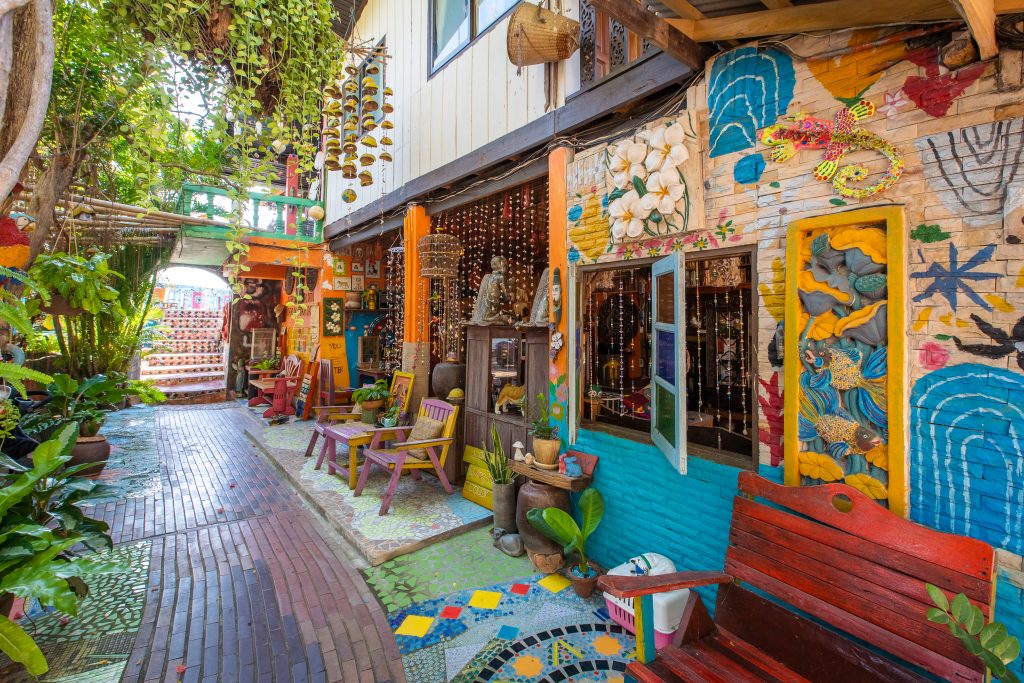 Surrounded by art and unique designs Varinda resort is situated amongst beautiful and well-maintained tropical gardens overlooking Lamai town. The resort is laid out with 60 independent chalets all tastefully decorated with that unique Varinda style that you will come to love!  
Thailand is known for its welcome and its smile and both of those underpin daily life at the resort. 
Free Wifi,
airport collection/ drop off,
sightseeing tours,
laundry service,
car and motorcycle rental